Casey Sanford
I consider myself extremely lucky, I get to spend 250+ days a year spent in the field doing what I love. Being a full-time guide in west Texas, hunting is more than a job for me it's a lifestyle. Guiding allows me to hunt year-round with clients from all over the nation, exploring some of Texas's most beautiful and unforgiving terrain that I would not usually be able to access.
HOMETOWN: Austin | TX
EXPERTISE: South Texas Aoudad
FOLLOW:
On Hunting: My Favorite hunt is Aoudad (Barbary Sheep) free-range, in West Texas. If we are talking about my "bucket list" trip that would have to be a Dagestan Tur hunt in Azerbaijan. I have been on too many amazing hunts to recall my most memorable, honestly. But, our recent Aoudad hunt of the border of Mexico has to be high up on the list! Taking three big antique rams in less than one and a half days in some of west Texas's roughest terrain is a heck of an accomplishment for everyone involved.
How does Pnuma gear improve your hunt? Pnuma gear improves my hunting experience by giving me the peace of mind that It will not let me down. As a guide, I have a lot of things to worry about, and I cannot afford equipment failure.
Favorite Piece of Pnuma Gear: My "go-to" Pnuma suit would have to be the Caza Merino pullover, paired with the Tenacity pants. Light and durable, they keep the desert sun off while also being breathable.
Pushing myself beyond my own limits mentally and physically is what gravitates me to hunting and guiding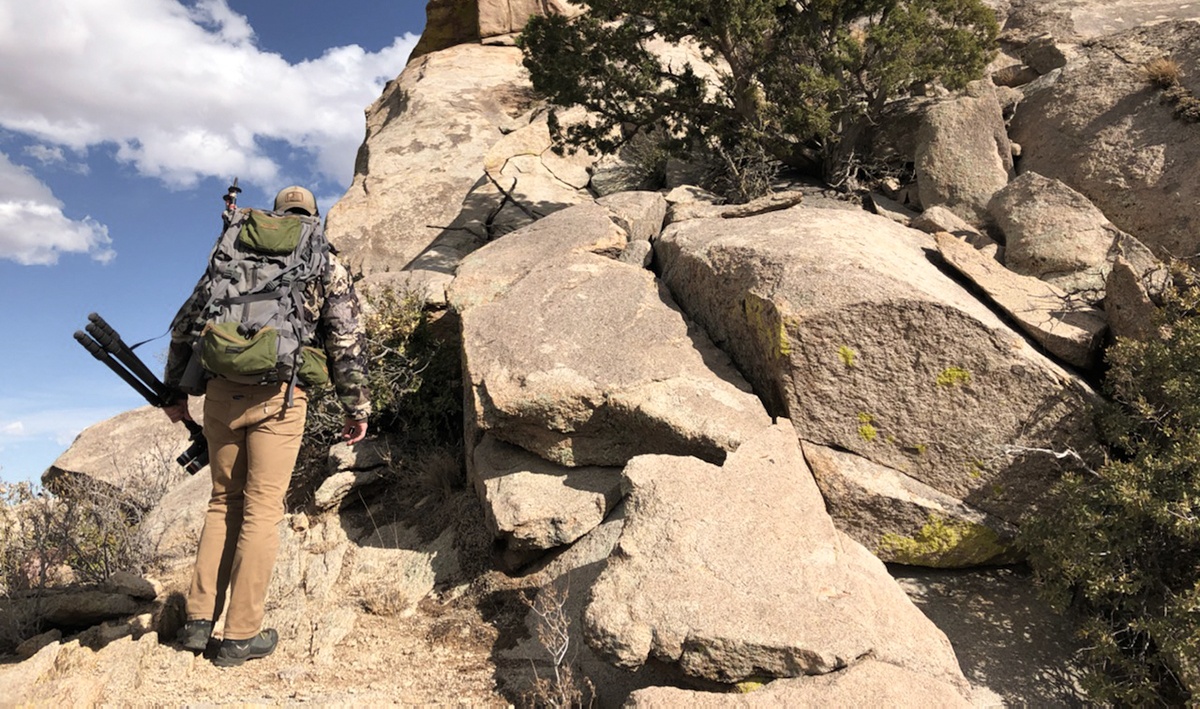 The Pnuma Recon Team Members